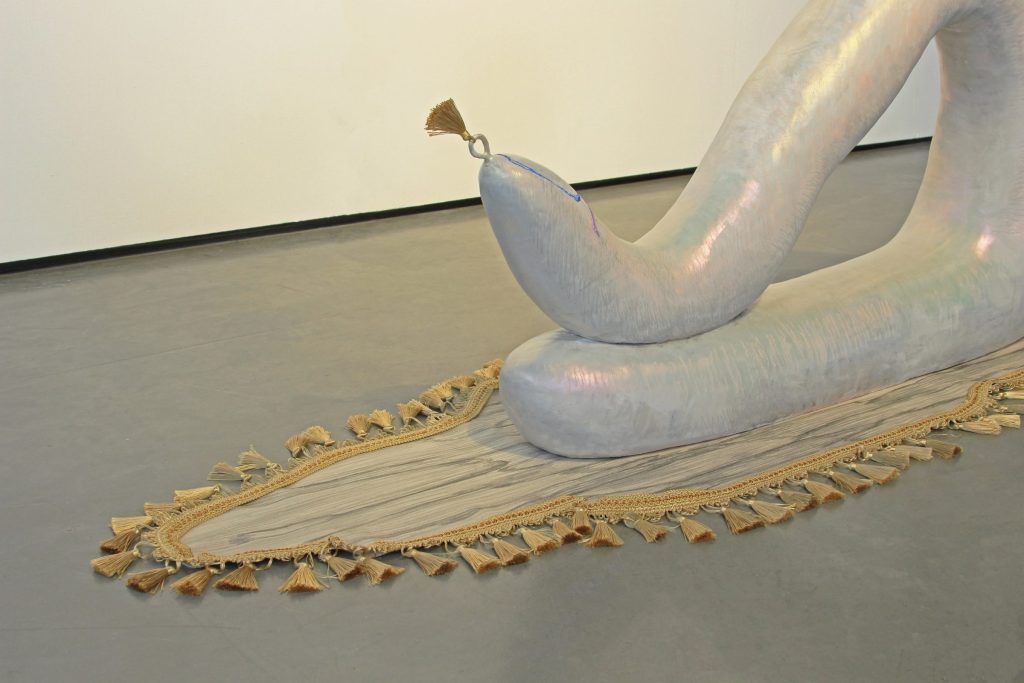 Kansas City, MO, March 9, 2023: Charlotte Street is pleased to announce the selection of Harold Smith as the Charlotte Street Fellow of the Art Omi International Artists Residency Program for the summer of 2023. Sunyoung Park, a 2023 Charlotte Street Visual Artist Fellow, is the 2023 recipient of the Byron C. Cohen Award.
In 2005, Charlotte Street added an opportunity for one award recipient to attend the Art Omi Residency. Art Omi is a highly respected international artists residency program in Upstate New York. All past award recipients are invited to submit applications to Art Omi with one spot guaranteed for a Charlotte Street artist. Artists are selected by the Art Omi selection panel. Not only does the selected artist benefit from the fully-funded residency and professionally curated exhibition, but all applicants have their work viewed by a selection panel comprised of nationally known artists, arts professionals, and art collectors.
The Byron C. Cohen Award provides one Kansas City-based visual artist annually with funding to attend a leading national/international art fair of their particular interest. The award is administered by Charlotte Street and funded by contributions made to Charlotte Street in memory of Byron C. Cohen. The artist for the annual award is selected by a panel of local and national curators as part of Charlotte Street's annual Visual Artist Awards selection process.
ABOUT SUNYOUNG PARK
My visual language is created through processing and translating reality. I see something, and I accept it. I read it from my perspective and perceive what it is for me. When I encounter an event, feeling, or observation in the world, I process the experience by recalling distant memories and imaginative possibilities. The translation of reality is experimental and abstract, evoking mysterious atmospheres that defy precise classification.
The time I spend making the work mirrors the time I spend processing and translating reality. I sew fabrics, hand-build clay, and draw. I use materials with significantly distinctive characteristics, such as clay, fabric, wood, or metal. The use of diverse materials allows the pairing of softness with hardness, flexibility with stiffness, lightness with heaviness, and detail with abstraction. Images of distant and clear memory are revealed using flowing glazed surfaces and matte clay surfaces that are activated with a pencil. Through these contrasting oppositions, they begin to represent the duality of domesticity to nature, control to spontaneity, feminine to masculine, and east to west. While I contrast materials through their different surfaces and physical and contextual meanings, I align them into a cohesive moment.
The contrasting qualities in my artwork create visual puzzles that suggest a multitude of meanings. I regard my practice as a journey to find the essence of an object, experience, and how it relates to reality. I do not want to define what is right or what is wrong. I want to understand what I experience beyond the physical and delve into the realm of emotion and imagination. Through my evolving visual language, I want the viewer to experience moments of duality for themselves.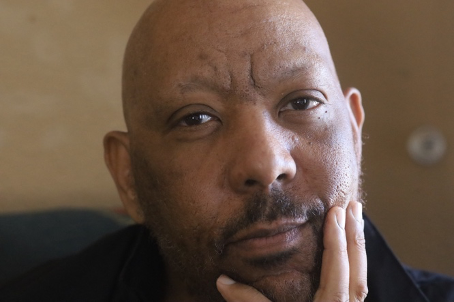 ABOUT HAROLD SMITH
Harold Smith is a Kansas City born and based visual artist who's internationally exhibited and collected work includes painting, collage, mixed media, performance, video, sound, and assemblage.
His broad practice addresses issues of the complexity of the black male experience in the Western world through exploring the tension between Westernized societal perceptions of and attitudes toward black masculinity and how these perceptions and attitudes impact it.
ABOUT ART OMI
Omi International Artists Residency invites visual artists from every continent, representing a wide diversity of artistic styles, to gather in rural New York State to experiment, collaborate, and share ideas. During four weeks each June-July, concentrated time for creative work is balanced with the stimulation of cultural exchange and critical appraisal. Learn more at http://www.artomi.org
ABOUT BYRON C. COHEN FUND
The Byron C. Cohen Award honors Byron's passion for art, artists, and travel, and his desire to connect Kansas City and its artists to the national and international art world. Byron was adamant that exposure to premier art fairs such as Art Basel, New York art fairs, and various satellite fairs would enable collectors and artists to gain a better understanding and appreciation of the visual arts. With this in mind, the Byron C. Cohen Award was established to provide local artists funding to attend premiere fairs. A panel of local and national curators selects the Byron C. Cohen Award recipient annually as part of Charlotte Street's annual Visual Artist Awards selection process. Eileen Cohen, Toma Wolff, and Mark Cohen serve as advisors to the Byron C. Cohen Fund at Charlotte Street.
ABOUT CHARLOTTE STREET
Charlotte Street centers Kansas City's most forward-thinking visual artists, writers, and performers—acting as the primary incubator, provocateur, and connector for the region's contemporary arts community, and its leading advocate on the national stage. Since 1997, Charlotte Street has distributed over $2 million in awards and grants to artists and their innovative projects, and connected individual artists to each other and to the greater Kansas City community. For more information about Charlotte Street, its awards, programs, and initiatives, visit www.charlottestreet.org.
View as PDF HERE
###