Artist Profile
Calder Kamin
Studio Resident (2011-2013)

Artboards (2012)

Exhibitions/Performances (2009-2013)

Fiber, Installation, Mixed Media, Sculpture, Stop-Motion
Statement of Work
•
Plastic is everywhere. The man-made substance litters roads, fills oceans and has entered the tissue of all living things. Humans transformed nature to make our lives more convenient, only to leave a massive mess for the next generation. What are the steps to solve this crisis? Like the scavenger animals I sculpt, I collect a variety of colored plastic bags from my friends and family. I strip and twist the bags until they fold into a texture like fur or grass, and meticulously apply each piece. With the help of my extended community, the Plastic Planet series diverted thousands of plastic bags from the environment.
Hands-on activities and public programs accompany my projects to enrich audience experience and encourage a call to action. The Neocortex Classroom, part-installation part-public-program, provides communities an opportunity to absorb the problems of pollution, extinction and climate change in a way that is fun, inspiring and appropriate for all ages.
Visit Website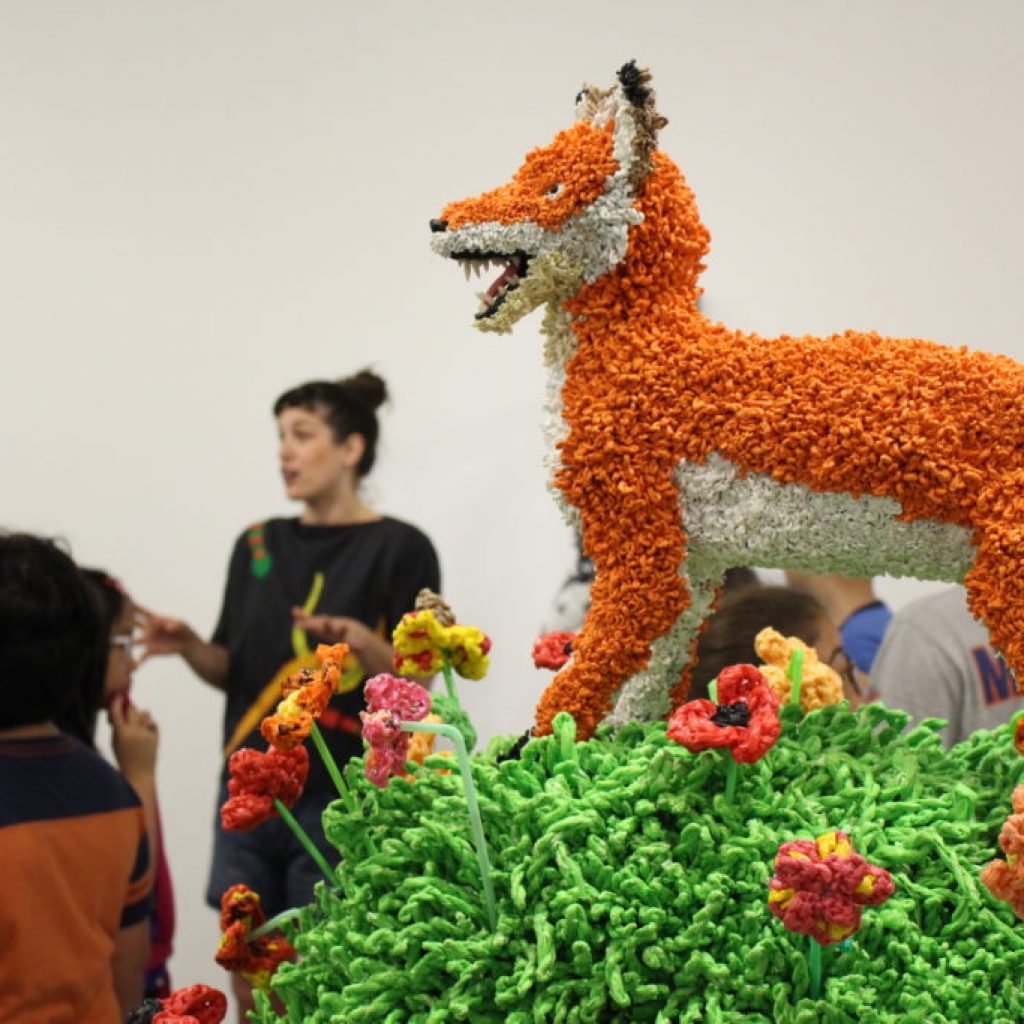 " "
Artists and scientists are so much alike. We are curious. We ask questions and make dozens of experiments to figure out why things are the way the are.