Artist Profile
Cheryl Gail
Studio Resident (2010-2011)

Mixed Media, Painting
Statement of Work
•
I am interested in how we find connections and communicate with one another, as well as how those relationships build and sustain our communities.
Responding to observations of the human condition, I distill and transform my accumulated perceptions and experiences to convey a sense of connection. There is a dialog that occurs between myself and the work, each of us asking - what next. What next? – for this work, my studio practice, career, family, and home life. What next? – for our neighborhoods, communities, cities, states, countries, and civilization. As I focus on the work, these thoughts fall away and allow me to respond intuitively, with each mark informing the next. My interaction with the work continues in flux and is both a response to and recording of time.
I initiated this body of work in 2020. Since then, my approach to the work is evolving and the way in which I create within the studio has shifted significantly. Notably, these works are more expressive than previous bodies of work and are often a direct response to recent events. I feel compelled to make works in response to political stunts - the war on people of color, women, LBGTQ, mass shootings, as well as, personal life events.
I incorporate a variety of mixed media in my work: acrylic paint, gouache, graphite, colored pencil, charcoal, pastel, fiber, and reclaimed materials. Inspired by the colors and forms of the natural world, I continually experiment with various techniques within drawing, painting, and sculpture. In this latest iteration, the energy of the layered mark-making and color carries an undeniable weight, overlaps, and merges with a physical quality. Graphite shimmers alongside carbon black; the juxtaposition of bright color offers a whisper of hope, contradicting the reactionary, frenetic marks. Bold strokes co-exist alongside those more contemplative and fragile; boundaries are crossed and obliterated, revealing a new place to begin.
Visit Website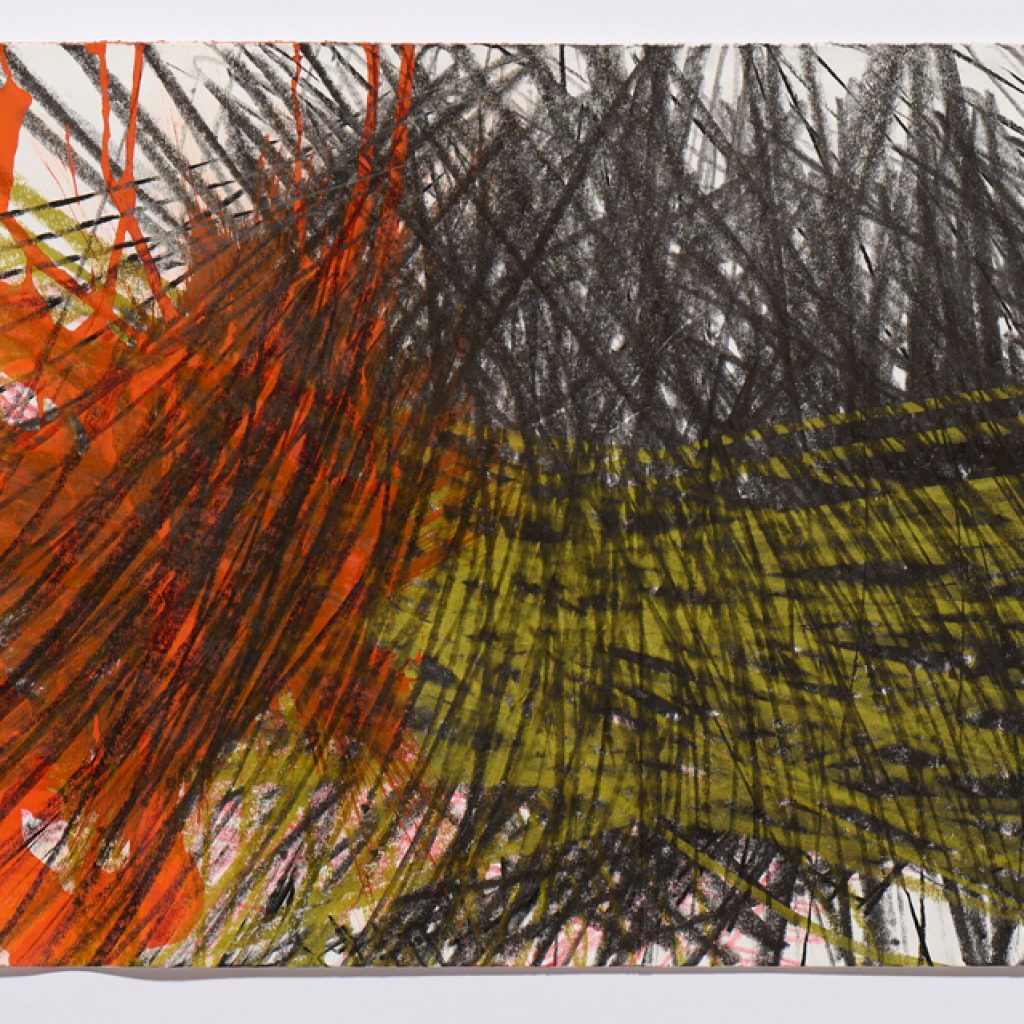 " "
What next? Begin again.