Artist Profile
Cody Kauhl
Studio Resident (2015 - 2017)

Composer, Multimedia, Music, Video
Statement of Work
•
Cody Kauhl is a digital multimedia artist that pairs found sound and video with the intimacy of the human voice. His work has been performed at international and national festivals and conferences including the International Computer Music Conference and Society of Electro-Acoustic Music in the United States. He is currently treasurer of the Kansas City Electronic Music and Arts Alliance (KcEMA) and vice-president of No Divide KC. Cody graduated in 2011 with a B.M. in Music Theory/Composition at Southern Illinois University Edwardsville and received his M.M. in Music Composition at the University of Missouri – Kansas City in 2015. His recent work with singer/songwriter Mikaela Sullivan can be found at www.wearecatherinette.com.
Cody regularly collaborates with choreographers and visual, spoken word, and performing artists. He has acted as artist-in-residence at the Charlotte Street Foundation Studio Residency Program, Kimmel Harding Nelson Center for the Arts, Brush Creek Foundation for the Arts, and Tallgrass Artist Residency. Cody has had his work played at the Florida State University Festival of New Music, Center of Cypriot Composers, MUSLAB, Sacramento State Festival of New American Music, Metanast, Hot Air Music Festival, New Horizons Music Festival, Gallery MC, Nelson-Atkins Museum of Art, Kansas City Art Institute, Electronic Music Midwest, Bang! Festival, Noisefloor, Electroacoustic Barn Dance, Animation Block Party, Great Plains Regional Tuba and Euphonium Conference, Kansas City Electronic Music and Arts Alliance, and Kansas City Fringe Festival. As a composer, Cody has worked with a variety of ensembles including the PRISM Quartet, the Boston New Music Initiative, the Black House Collective, UMKC Musica Nova, SIUE Wind Ensemble, Concert Band, and Percussion Ensemble, and the University of Nebraska - Lincoln Donald A. Lentz Concert Band.
Visit Website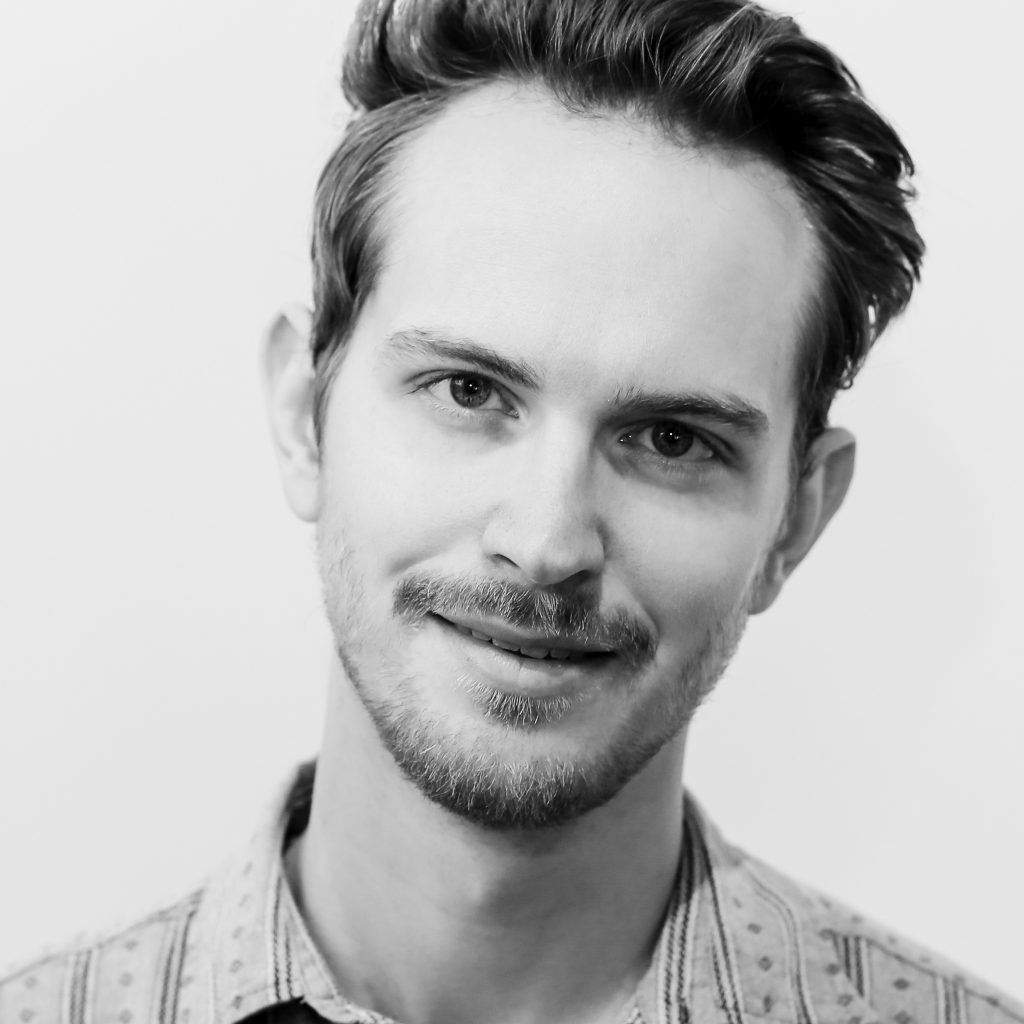 " "
As an electronic composer/multimedia artist, I record and then delicately arrange inconspicuous or disregarded sound sources, producing an intimate human agency from otherwise lifeless objects.