Artist Profile
Marcus Lewis
Generative Performing Fellow (2018)

Composer, Music, Performance
Statement of Work
•
As a performing artist whose instrument is trombone, I primarily create music for chamber ensembles, such as my jazz quartet and my eighteen-piece big band. The intentions that drive my work are simply to create music that is relevant and brings people from all backgrounds together, and to have a creative outlet of self-expression through music. I am driven by my love of music and I am fortunate to have the opportunity to share it with others.
The ideas and influences that inform my music come from my life, family, friends and education. Major influences for me are Wayne Shorter, Dave Holland, Slide Hampton, Paul Hindemith, 80's pop music and music of my peers. Non-music factors that influence me come from my travels abroad and being immersed in other cultures. Also, I work with kids in my non-profit, Future Jazz. Helping them learn about jazz and listening to them inspires me tremendously.
The process in creating my work comes from a place of inspiration and one that is improvisatory in nature. I am a life-long student of music, and being so, I continue to study music that came before me, music that continues to evolve with each creative artist who touches it, as well as brand new innovative creations that are dreamt up and brought to life by musicians today.
Some notable artists that I have performed and/or recorded with are Aretha Franklin, Janelle Monáe, Bruno Mars, Quincy Jones, B.o.B, Prince, Musiqsoulchild, Avery Sunshine, Jidenna, The Barkays, Confunkshun, and Sugarfoot's Ohio Players. In addition to an active touring and recording schedule, I stay busy writing, arranging, teaching and leading clinics and master-classes worldwide.
Visit Website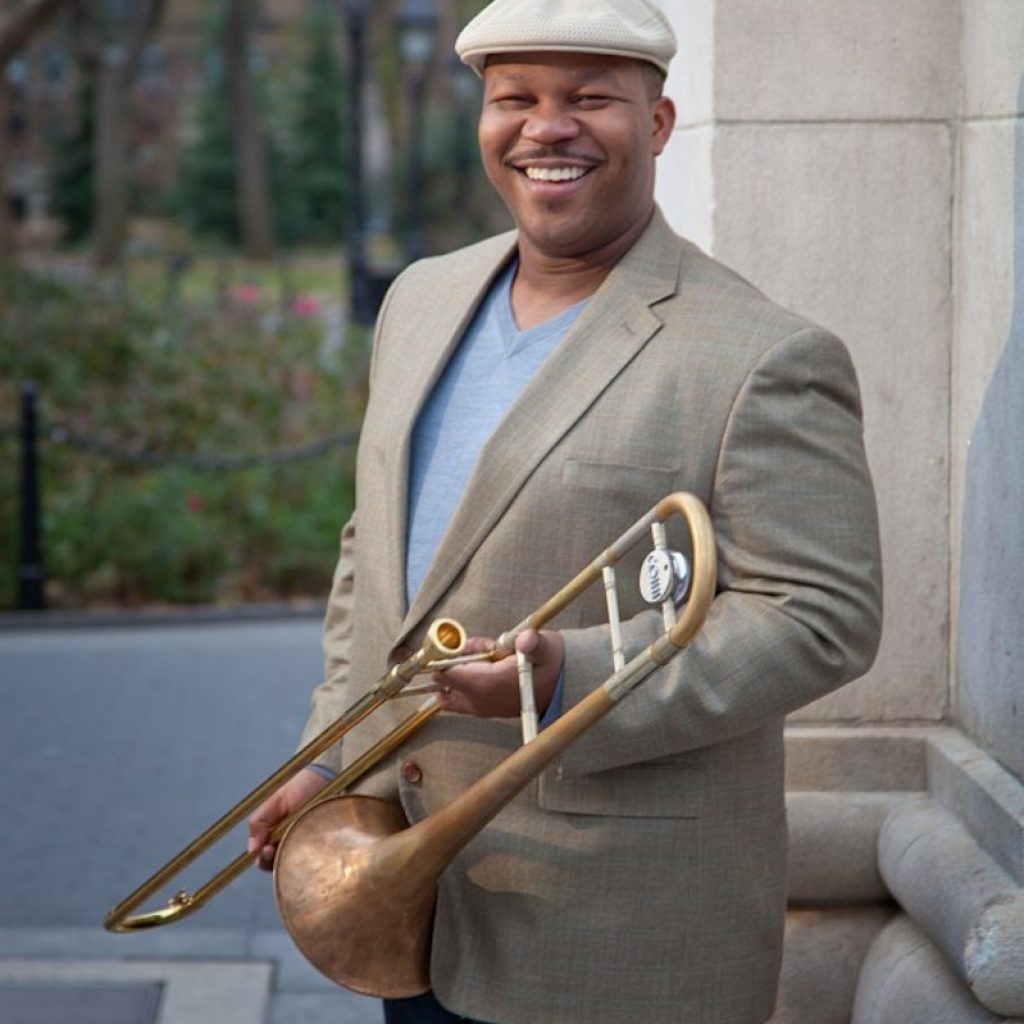 " "
It's very hard to write music without your ego or sensitivity getting in the way. But when you get in that place, the music is undeniable.