Artist Profile
Michael Rees
Visual Artist Fellow (1999)

Sculpture
Statement of Work
•
Michael Rees is an artist working in themes of figuration, language, technology, and the social to weave a sculptural mélange. He has shown his work widely including the Whitney Museum in the 1995 Biennial and again in "Bitstreams" in 2001, the MARTa Museum in Germany, Art Omi, The Pera Museum in Istanbul, The Kemper Museum of Contemporary Art, and in private galleries such as 303 , Bitforms, Basilico Fine Art, Pablo's Birthday, Favorite Goods and elsewhere.
His works are in the collections of the Whitney Museum of American Art, the Kemper Museum of Contemporary Art, Kansas City, and numerous private collections. Rees has received grants from Creative Capital, the New Jersey State Council on the Arts, the Rockefeller Foundation, and the National Endowment for the Arts. He received his BFA from the Kansas City Art Institute and his MFA from Yale University. He also won a Deutscher Akademischer Austaushdienst for undergraduate study at the Kunstakademie in Dusseldorf, Germany, with Joseph Beuys. Rees is currently professor of sculpture and digital media at William Paterson University, and Director of the Center for New Art there.
4 images:
Ajna 3, stereolithography print in photopolymer, 14"x8"x8", 1996. private collection
Occupy Itchy Scratchy, barrel man and boot*, steel, marble, archival inkjet print, augmented reality application, 2016. *texture map from Michaela Eichwald, ministering to an alien.
Putto 2x2x4, steel core, fiberglass resin, 0':48" animation, stadium display screen 96x120". 2005 collection of the Kemper Museum of Art.
Studio Performance, inkjet print on archival paper, 18"x24" 1991-2005. private collection.
Visit Website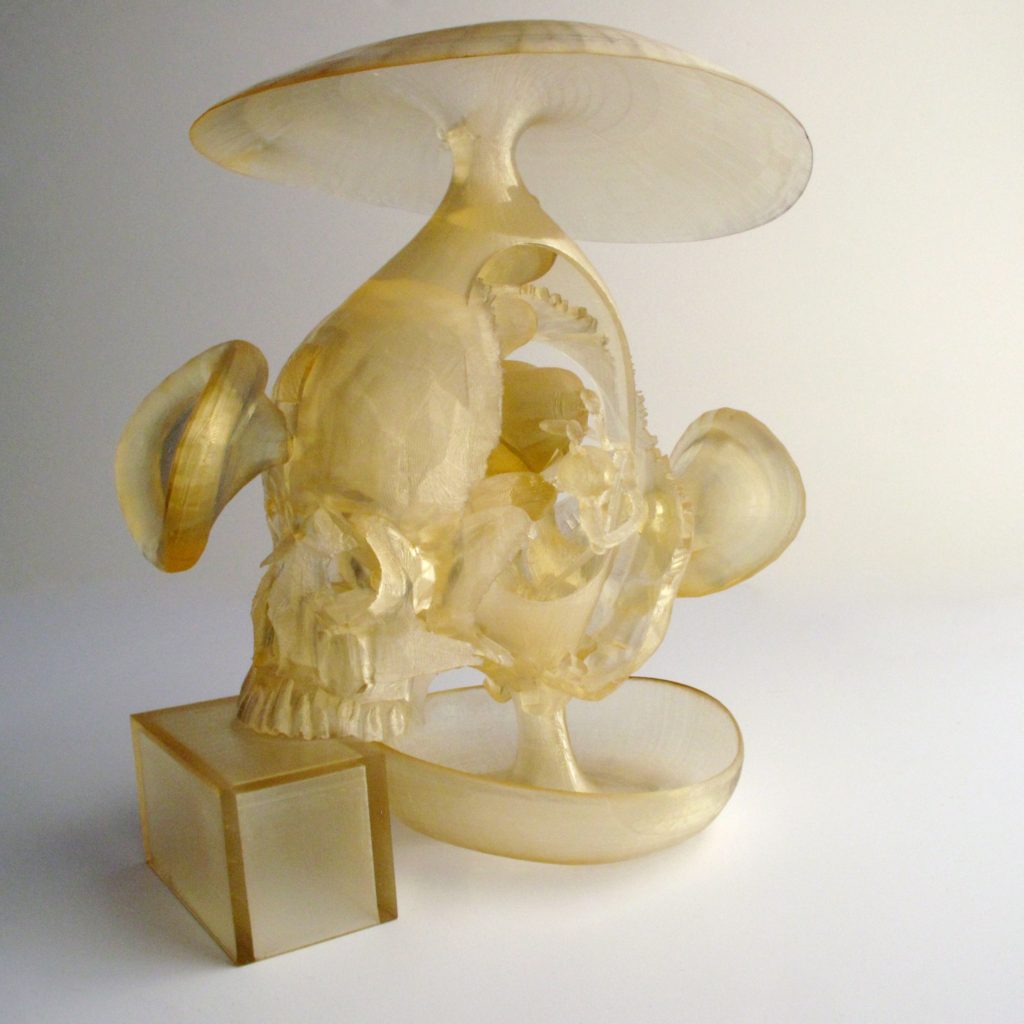 " "
Coincidence is available only to the mind that is prepared to receive it.