Artist Profile
Renée Cinderhouse
Exhibitions/Performances (2011, 2012)

Ceramics, Installation, Mixed Media, Photography, Sculpture
Statement of Work
•
Renée Cinderhouse's sculptures and site-specific installations have been shown throughout the U.S. and abroad, most notably at the Carnegie Museum of Art, Scope Miami, artLA, The Amarillo Museum of Art and The New Bedford Art Museum. Cinderhouse's immersive works have been staged in natural wildlife refuges in Costa Rica and Florida, historic sites and theaters, and several artist residency programs.
Cinderhouse was co-founder and curator of the Green Door Gallery in Kansas City MO from 2000-2008. She is the recipient of a National Award in Small Sculpture by National Society for Arts and Letters, two Inspiration Grants and a Creative Capital Professional Development Grant and was awarded "Best Artist of Kansas City" in 2005 and 2012. Renée Cinderhouse has served as guest curator for galleries and museums and is an artist-consultant for the Kansas City Museum.
___________________________________
Using beauty to engage in difficult material, my multidisciplinary practice is imbued with literary, art historical and scientific references. Recognizable as metaphor, my work speaks to the human condition, our ability to direct and alter the natural world, our purposeful manipulation of genetics and our selective memory of history.
My work should seem as if escaped from the landscape of the mind. However, it exists in physical space and time, tactile and quantifiable; pushing perception of the familiar into something new. My fascination with our physicality draws me to figurative and representational art, but my realist style is charged with surreal, dream-like moods. My obsession with detail drives my hand to sculpt and my eye to document nuances others may not notice.
My installations are staged relationships between my sculptures, found objects and specific locations. All places are infused with layered history, which I use as a conceptual leaping-off point, making the work I create for each site a unique and distinct conversation.
My photographs are not digitally manipulated; they capture honest details in-camera, a direct record of what I see. Offering a fixed privileged perspective, using each location as a stage, the found objects and sculptures as actors, I distill my narrative into static images.
My artistic approach echoes Eugenio Recuenco, Joel-Peter Witkin, Gregory Crewdson, Andres Serrano, Robert Mapplethorpe, Diver & Aguilar; artists that create narrative vignettes, expressive tableaux, both within found settings and crafted stage-sets, creating immersive experiences for both artist and viewer. Although these artists sometimes create painstakingly detailed sets for their work, their artistic vision is documented primarily through a lens; they consider themselves photographers rather than installation artists. I consider myself the opposite; I am an installation artist, not a photographer, but both are true.
Visit Website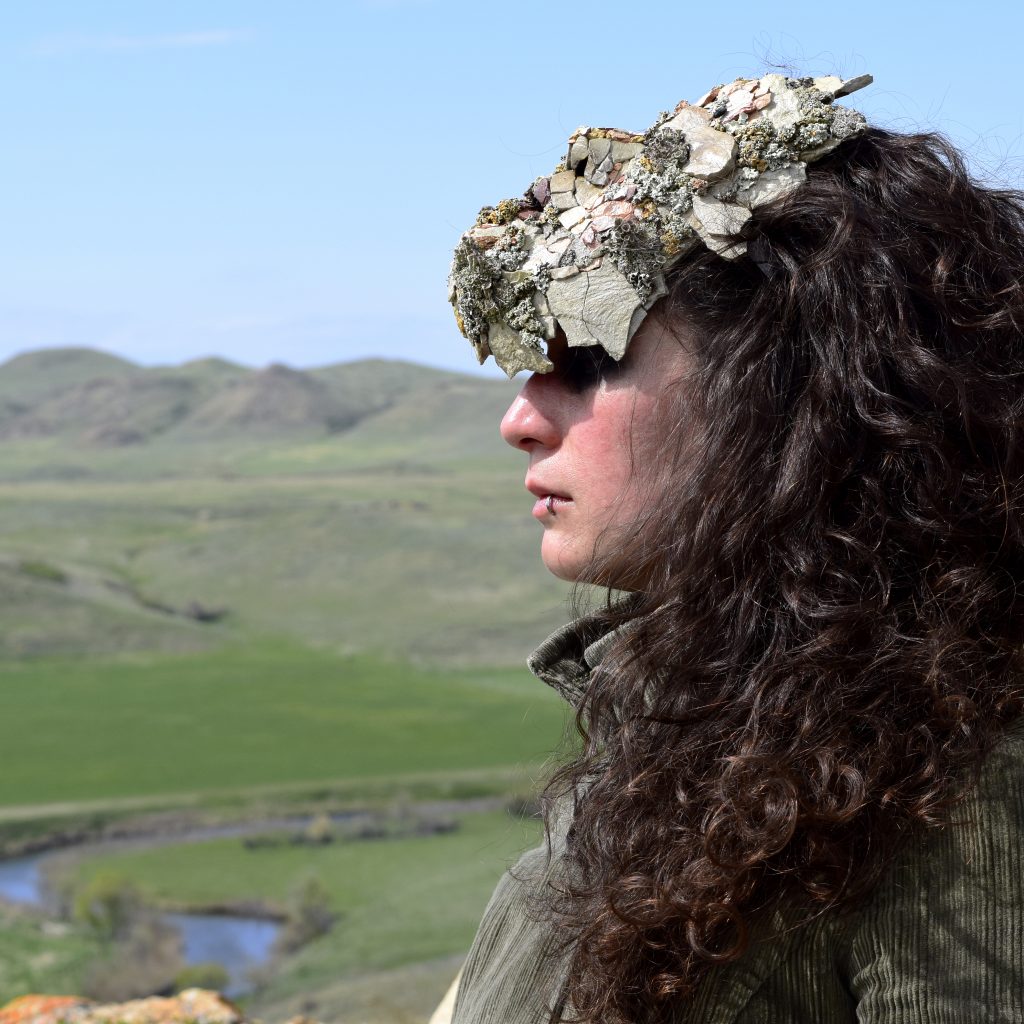 " "
Combining cinematic sensibilities with the dirt and grit of a mixed-media sculptor, my work transforms the familiar into surreal and dream-like experiences.