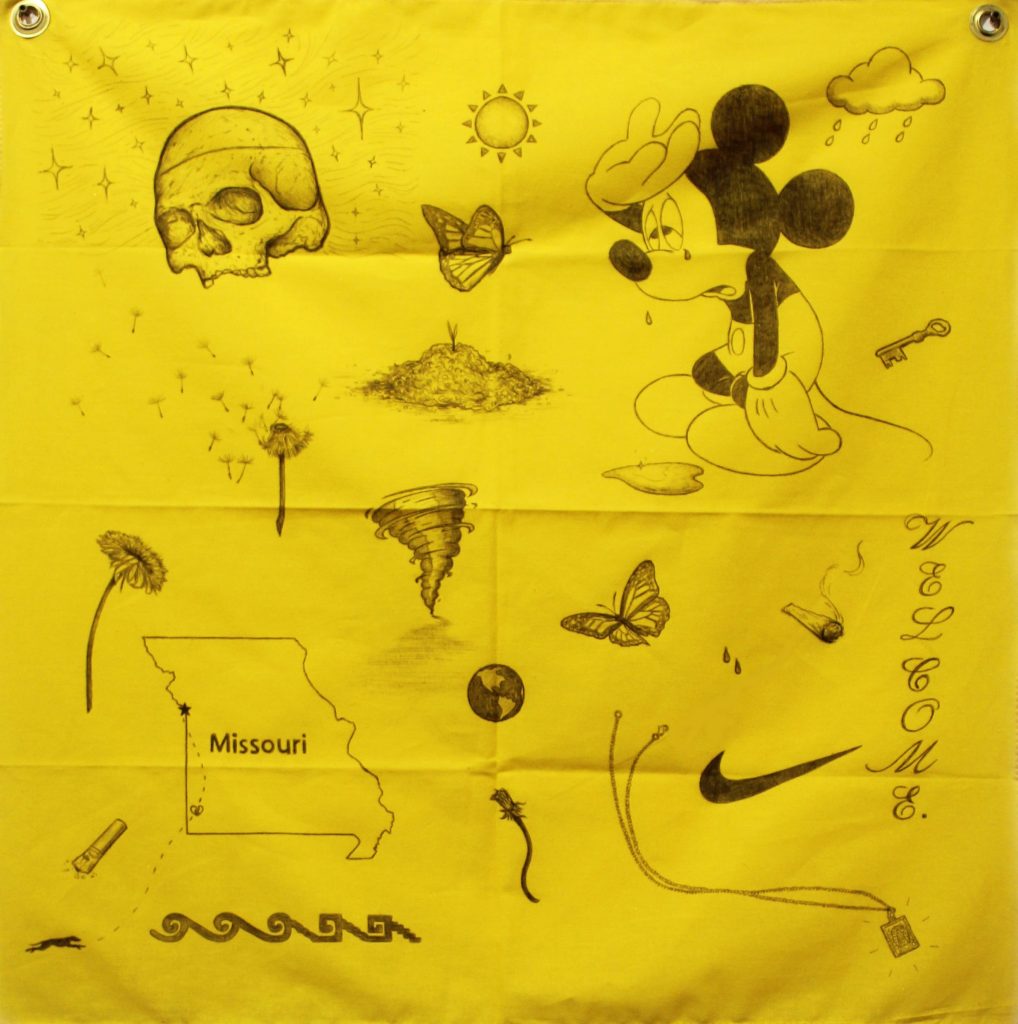 Details
Since 1997, Charlotte Street's Visual Artist Award has supported 100 outstanding visual artists living in Kansas City through annual, unrestricted cash awards, with a total of $751,500 now distributed directly to visual artists. These competitive awards recognize locally based artists who are creating outstanding artwork and show great accomplishment and promise. These awards provide financial support, critical attention, and increased exposure for these artists with the aim of fostering their continued artistic and professional development.
The winning artists are further recognized with a professionally curated exhibition of their work at a high profile, non-profit local art venue as well as a printed brochure featuring color reproductions, commissioned critical essay, and related promotion. Through the Awards program, Charlotte Street seeks to contribute to the vitality of Kansas City's art community and to enhance Kansas City's desirability as a place for artists to work and live.
In order to be considered, artists must reside in the five county Greater Kansas City Metropolitan Area (Jackson, Platte and Clay counties in MO and Johnson and Wyandotte counties in KS), must have lived in this area for at least one year and must not be full time students.
A rotating panel of local and national Awards Advisors is responsible for selecting Charlotte Street Award recipients each year. Since 2004, Charlotte Street has brought esteemed contemporary art curators from other cities to participate in the selection of the Awards recipients. Each serving a two year term, these "Visiting Curators" bring new perspectives to the selection process and offer valuable insights regarding the work being made in Kansas City.
•
Three unrestricted cash grants of $10,000 annually
•
Awarded exhibition in respected Kansas City Art Institution, such as Nerman Museum of Contemporary Art and H&R Block Artspace
•
Recognize accomplishment, support continued artistic development, and heighten exposure for the work of the artists who receive them
•
Over $751,500 in cash grants distributed to date
2023 Visual Artist Award Fellows
2023 Visual Artist Award Panelists
Tempestt Hazel
Co-Director/Co-Founder of Sixty Inches From Center
Raphael Fonseca
Associate Curator of Modern and Contemporary Latin American Art at the Denver Art Museum
JoAnne Northrup
Executive Director and Chief Curator of Nerman Museum of Contemporary Art