Saturday, August 6, 2022 from 4:00-5:00 PM
Charlotte Street introduces Curating the Here and Now, a 4-part series featuring exceptional curatorial voices in the Midwest.

As a part of Curating the Here and Now, selected curators will visit Kansas City to speak about their recent exhibitions and curatorial practice.
Join us on Saturday, August 6 from 4-5pm at the CSF Kemper Library to hear from Aileen June Wang, Curator at the Marianna Kistler Beach Museum of Art in Manhattan, Kansas. Since joining the Beach Museum in 2015, her research interests have evolved toward a socially engaged curatorial practice. Considering ideas of cultural mixing, Wang curated a 2017 exhibition titled Ubiquitous: Enrico Isamu Oyama, the first American museum exhibition of the artist's work. She will speak in depth about this exhibition, as well as her more recent exhibitions of Gordon Parks: Homeward to the Prairie I Come (2021-2022) and Doug Barrett: Find Your Voice (2021-2022).
Masks required indoors. For more information about Charlotte Street's COVID-19 Protocol, visit charlottestreet.org/plan-your-visit.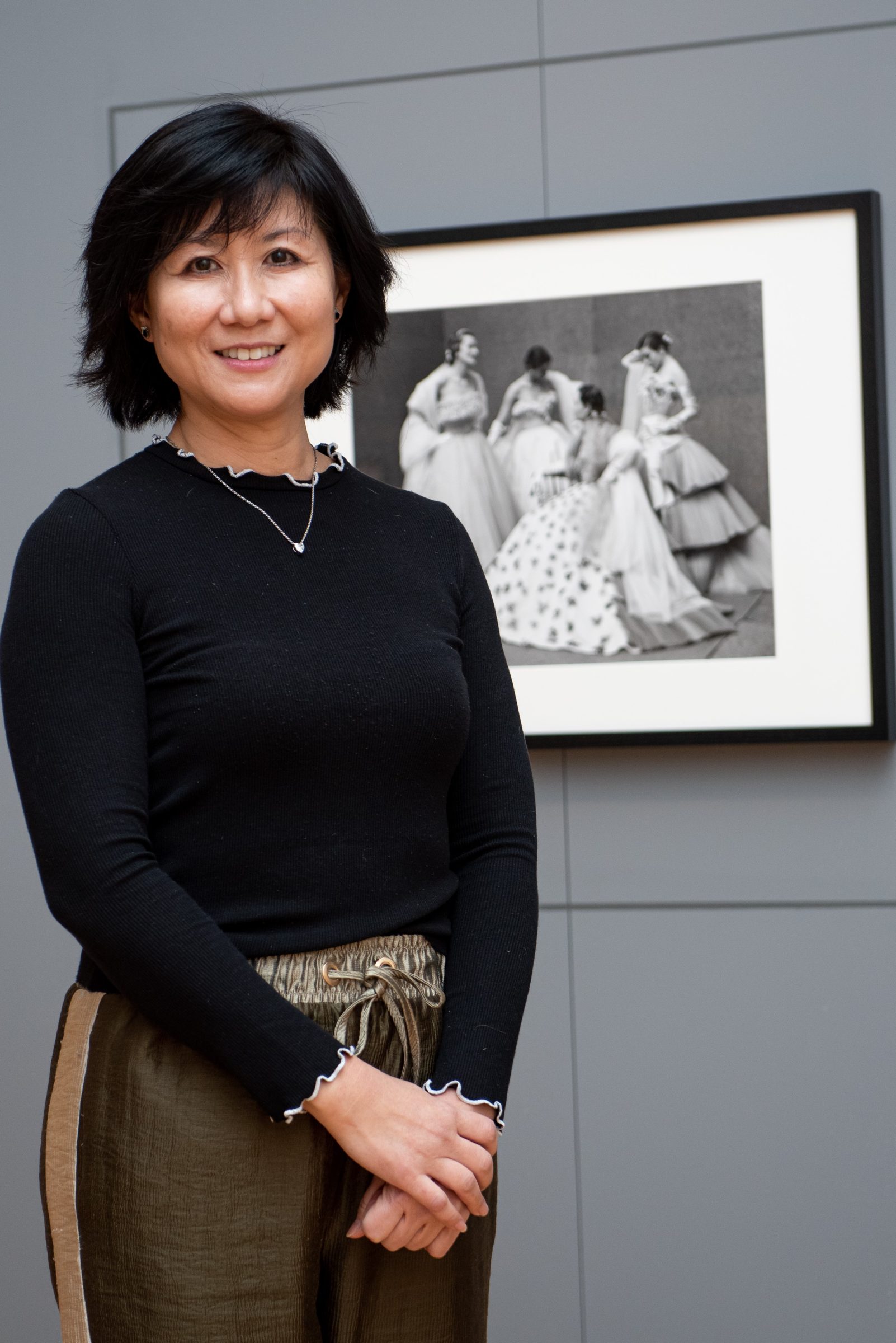 ABOUT AILEEN JUNE WANG
Aileen June Wang has been a curator at the Marianna Kistler Beach Museum of Art since 2015. She received her MA and PhD degrees in art history from Rutgers University, the State University of New Jersey. Prior to her appointment in Kansas, Aileen worked in New York as a professor in art history at Long Island University Post and as a client advisor for international fine art auction house Christie's. Since working at the Beach Museum of Art, Aileen's interests have evolved towards a socially engaged curatorial practice. She develops her research not just through text but also exhibition design, project collaboration, and community engagement. In 2017, she presented the first American museum exhibition of Japanese Italian artist Enrico Isamu Oyama, which offered multiple venues, an outdoor performance, and a site-specific outdoor mural. Her 2018 exhibition Culture Mixmaster Zhang Hongtu was the first large-scale exhibition in the Midwest for its internationally recognized artist and part of Silk Road through Kansas, a program created in collaboration with the University of Kansas art history department and the Spencer Museum of Art in Lawrence, and the Mulvane Art Museum at Washburn University, Topeka. Aileen's most recent projects advocate for racial justice, including an exhibition of photographs by African American and Kansas native Gordon Parks and an open access digital exhibition catalog of Gordon Parks photographs. View the virtual Gordon Parks exhibition at mkbma.org and get a free download of the e-catalog at https://newprairiepress.org/ebooks/45/.