Thursday, November 2, 2023 from 7:30-9:00 PM
Scratch Night is an eclectic salon of works-in-progress from Kansas City's most exciting generative performing artists.
November's lineup includes works from dancer/choreographer Kaitlyn Gardner, David Gomez, and Luke "Skippy" Harbur.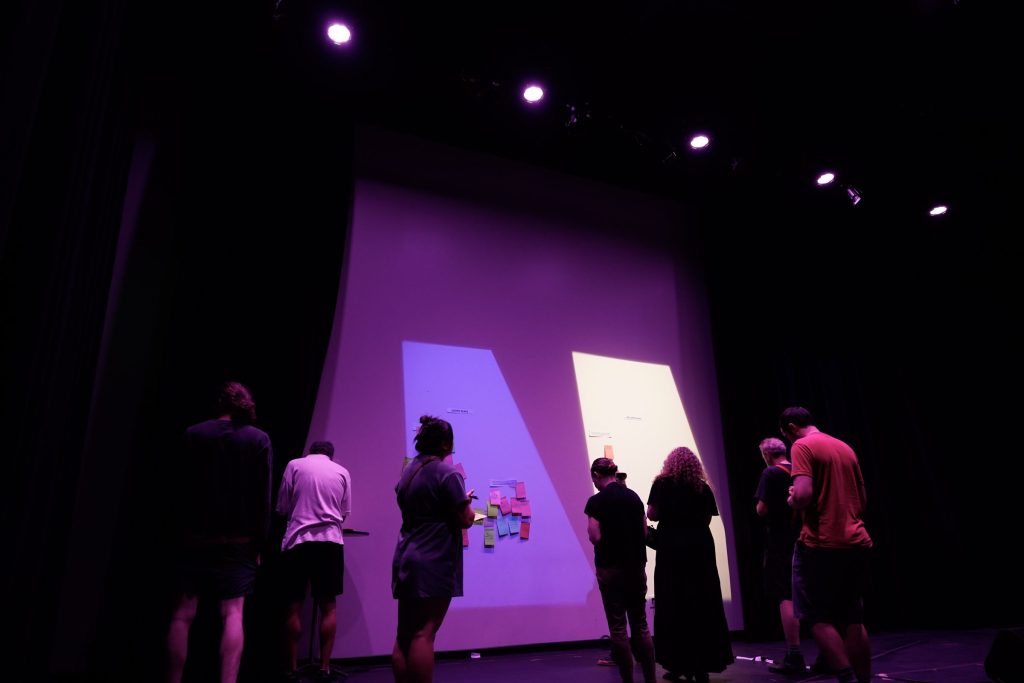 Photo by Vaughan Harrison
THE LINEUP
Dramatist Guild and Tisch MFA alumni David Gomez will premiere three new works accompanying himself on the accordion.
Dancer and choreographer Kaitlyn Gardner will stage an excerpt from her new work A Toast exploring intangibility. What truly exists and what doesn't? How does time flow in multiple ways simultaneously? Kaitlyn will also probe at audience's interpretation of dance, especially those less familiar with the form.
Creative producer/rapper/beatboxer Luke "Skippy" Harbur will test out a new framework for his creativity. Selecting four songs from his 40+ discography, Skippy will  transform his lyrics into the style of poetry, focusing on the word's meaning without a backing track or distractions.
ABOUT BORDERLANDSKC
A new cutting-edge live + digital arts incubator, borderlandsKC presents adventurous projects expanding Kansas City's spectrum for artistic invention. Led by Jay Gilman, a recently-returned KC native, Jay spent more than a decade as a curator, producer, and civic practice artist in Minneapolis and Philadelphia.