Artist Profile
Cristina Muniz
Studio Resident (2015-2016)

Painting
Statement of Work
•
My work draws from narratives, whether personal recollections, or stories I've heard growing up from my parents, or from people I've never met. I am interested in all sorts of family history as a way to fill in the gaps in my own. I am interested in familial ownership of any kind, whether it's land, home, objects, stories, and how these are handed down over generations. The act of exchange and the things we exchange intrigues me. The dynamic of "keeping it within the family" intrigues me.
My family didn't have that. We didn't have possessions or objects of emotional weight to hand down. All we have are these stories. But life gets in the way. You get busy, or you get to a certain age where you don't want to hear these stories. And then you come full circle. In my case, as a woman and artist without children, I have the privilege of looking back and slowing down in order to re-collect, to ask these questions, and get these stories again.
I don't have anything to hand down unless I take these stories and recreate them on a surface. My recent work focuses on reinterpreting these stories in a visual format that can be enshrined and passed on. If all we have are these stories and keep them close in our memories, and keep them active by retelling them, it would be worth as much as a plot of land.
I make work. I lay marks down. I put stories on a surface to make them tangible artifacts that can be held onto, because the stories demand this of me. The work comes from a love for the history of painting, the love and act of making, and the love of creating. I must tell these stories. I must preserve them. I must put them in a way that will tell my story, our story.
Visit Website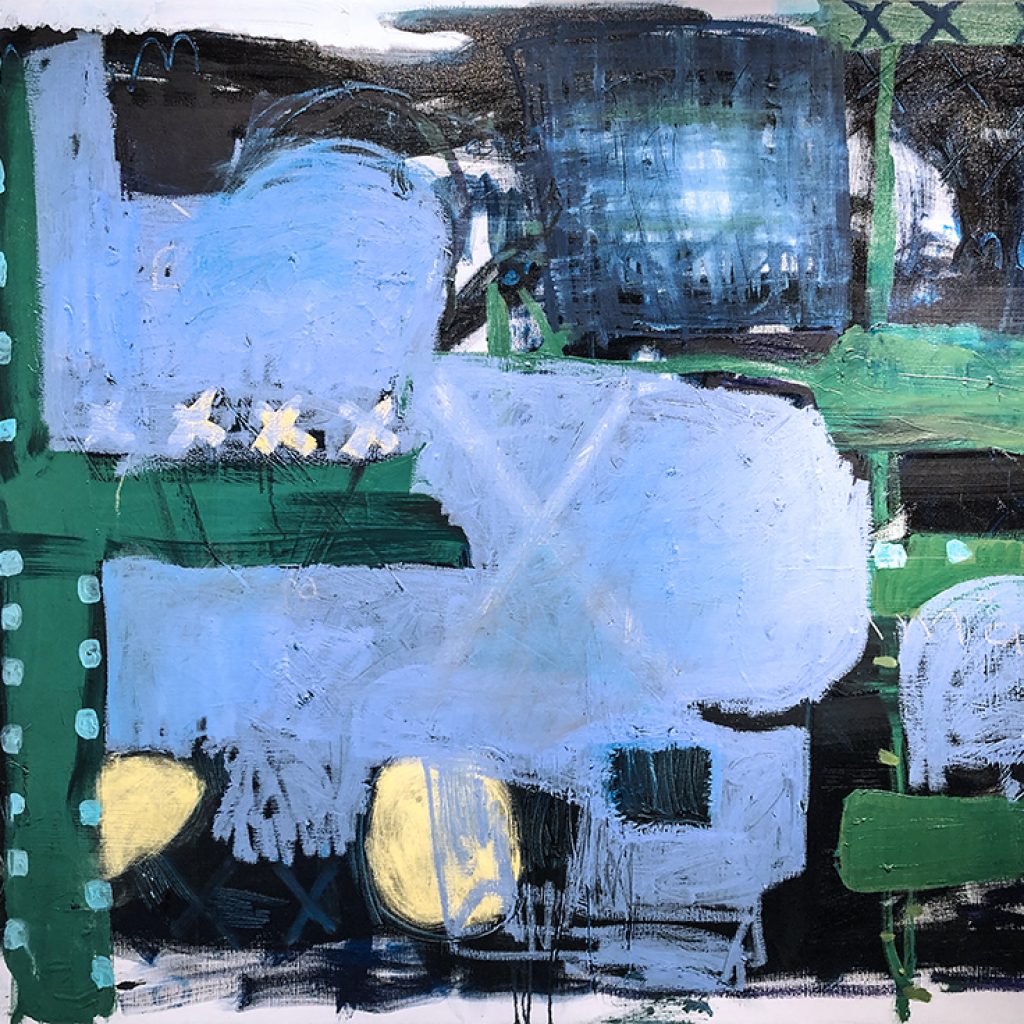 " "
If you make everyday, you will always be ready.